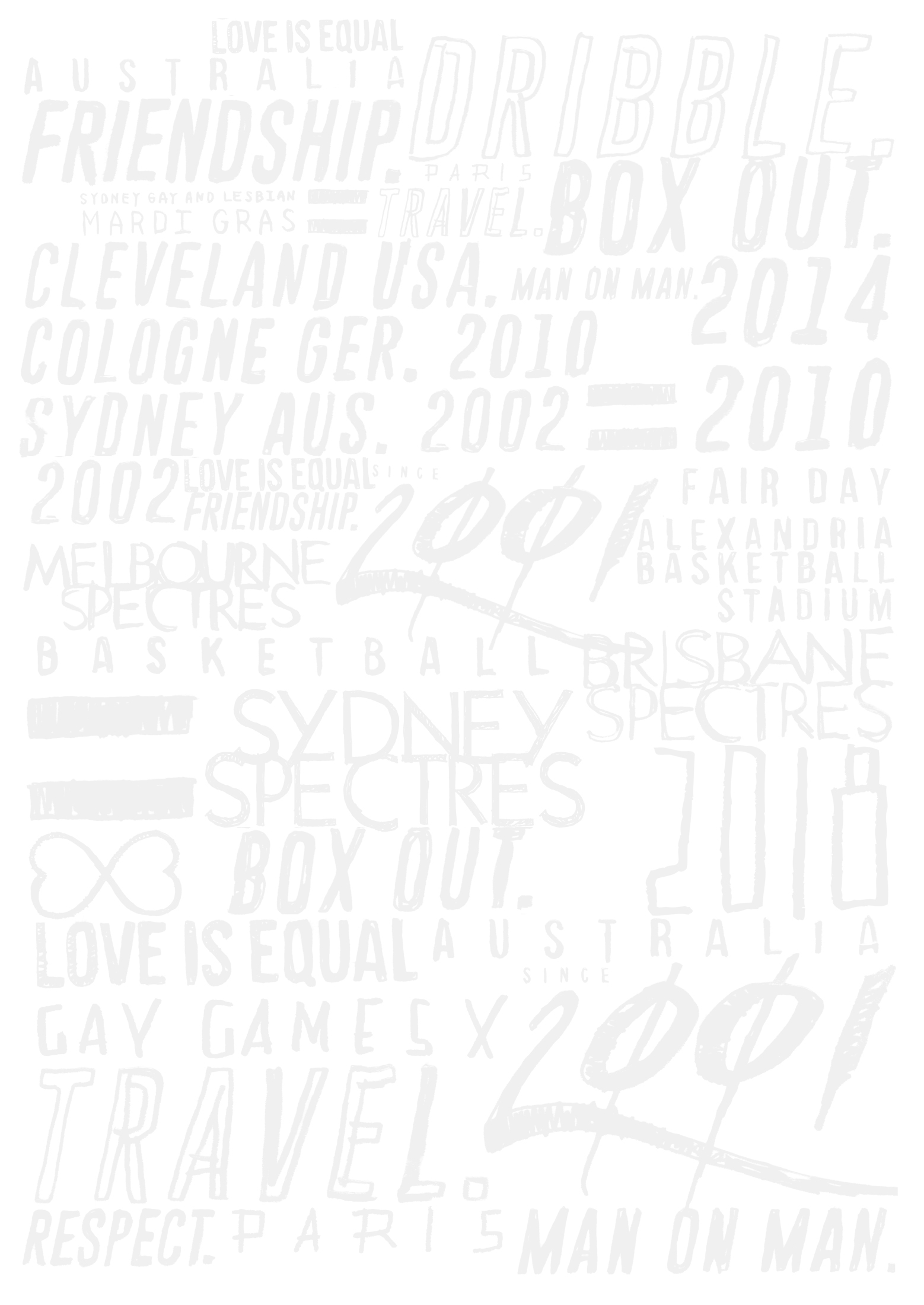 Basketball is the fastest growing sport in Australia. With the Spectres you can improve your game and connect with your community in a supportive, LGBTIQ friendly environment.
WHO CAN PARTICIPATE?



If you've never played basketball before, our weekly training sessions give you a great introduction to the sport. Our friendly members will take you through all of the basics, but mostly you can learn by watching and taking advice from your fellow team mates. In the end you'll get the chance to play a couple of scrimmage games.

And If you have played before, then that's great. Come down and to get to know our club and meet your fellow participants.
​
DO I NEED TO BE GAY, LESBIAN OR LGBTIQ TO JOIN?

No, not at all - everyone is welcome. But please be aware that our club is an LGBTIQ-friendly environment.
GENDER IDENTITY



Spectres Australia is a mixed-gender environment and people of any gender are very welcome to participate. Spectres Australia aims to provide a welcoming and safe space for all, including transgender, gender-diverse (TGD) and intersex people. Feel free to contact our Sydney or Melbourne teams directly on Facebook Messenger if you have any specific queries.
​
READY TO SIGN UP?

​
COMPETITION FEES



Spectres Australia uses a blanket rate per player/per season of $240 that covers competition fees, training and club fees. There are 3 seasons per year.
​
ANNUAL ASSOCIATION FEES

In addition to our Club fees, Basketball Australia requires a compulsory annual registration fee of $145 to be paid per player, to be payed through your local association.

Registration for Sydney teams can be paid online via the City Of Sydney Basketball Association website, payable here.
​
THE OPTION OF TRAINING ONLY FEES



We also offer training membership for those who wish to train with the Spectres, but cannot commit to full membership/playing competition games. Training memberships are $80 per season.
​
UNIFORMS



We have some spares kits for you to borrow until you wish to purchase your own. People usually order a uniform by the end of their first season.

A full kit consisting of shorts and a jersey with your name on the back can be purchased for $65. An alternate colour jersey can be added for a combined price of $95. New uniform orders take place at the end of each season and is supplied to us by our mates at Flapping Apparel.